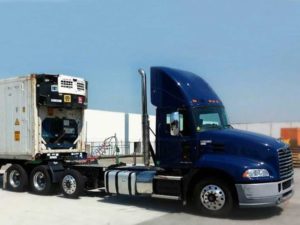 Established to address the growing need for reliable, cost effective delivery of cargo, Fresh Harvest Transportation's, Inc. (FHT) fleet of insured carriers understand the complexity of moving temperature sensitive cargo.
Load Customization – We recognize that all cargo is different and requires individual attention. Differences in load size and temperature needs are key considerations during transport. When managing cargo, we work to maximize space in an effort to lower overall freight costs. Temperature monitoring, digital photographs and air bags also are available upon request.
Consolidation – All cargo requiring refrigerated consolidation is transferred to a secure facility and cross-docked for transport, based on your specific needs. In an effort to maximize space and minimize freight costs, overnight storage (dry/refrigerated) is available for cargo consolidation.
Overweight Cargo – Whether you require transport via the overweight corridor or specialized equipment to handle oversized shipments, we ensure that your cargo arrives legally and safely.